Calligraphy Gift Bag Ideas
With the rise of modern day calligraphy we thought we would give you some inspiration of how to put your skills to good use by jazzing up some plain paper bags.  All you need is some pens and paper bags and with some creative juices flowing you can create your own great gift bags for any occasion.
Beginner?  Don't fear….practice makes perfect and there are plenty of videos on you tube to help you get started.
What will i need?
Here's a shopping list we have put together:
Black Pen – https://www.amazon.co.uk/Copic-Ciao-Marker-100-Black/dp/B00281Q2QA/ref=sr_1_1?ie=UTF8&qid=1488288912&sr=8-1&keywords=copic+ciao+black
Pastel Pens – https://www.amazon.co.uk/Artiste-12-Piece-Pastel-Brush-Marker/dp/B00JURSWLI/ref=sr_1_2?ie=UTF8&qid=1488288835&sr=8-2&keywords=docrafts+artiste+pens
Paper Bags – http://www.carrierbagshop.co.uk/carrier-bags/paper-carrier-bags/
How do i get started?
Our graphic designer Kate shares her method to fake it till you make it!
Find a quote or word that you really like.  Pinterest is a great source of inspiration.
Grab your pencil and get creative on your bag sketching your design. Don't worry about being perfect, hand lettering always looks better with a few imperfections and remember to have fun!
Choose a pen and go over your pencil lines.
If you want it to have that calligraphy style of thick and thin lines, the trick is to thicken the strokes on the downward stroke.
Draw a couple of little stars, swirls or flowers to pull everything together and proudly present your gift bag to the recipient!
Here's some inspiration of what we came up with:
Wine Bags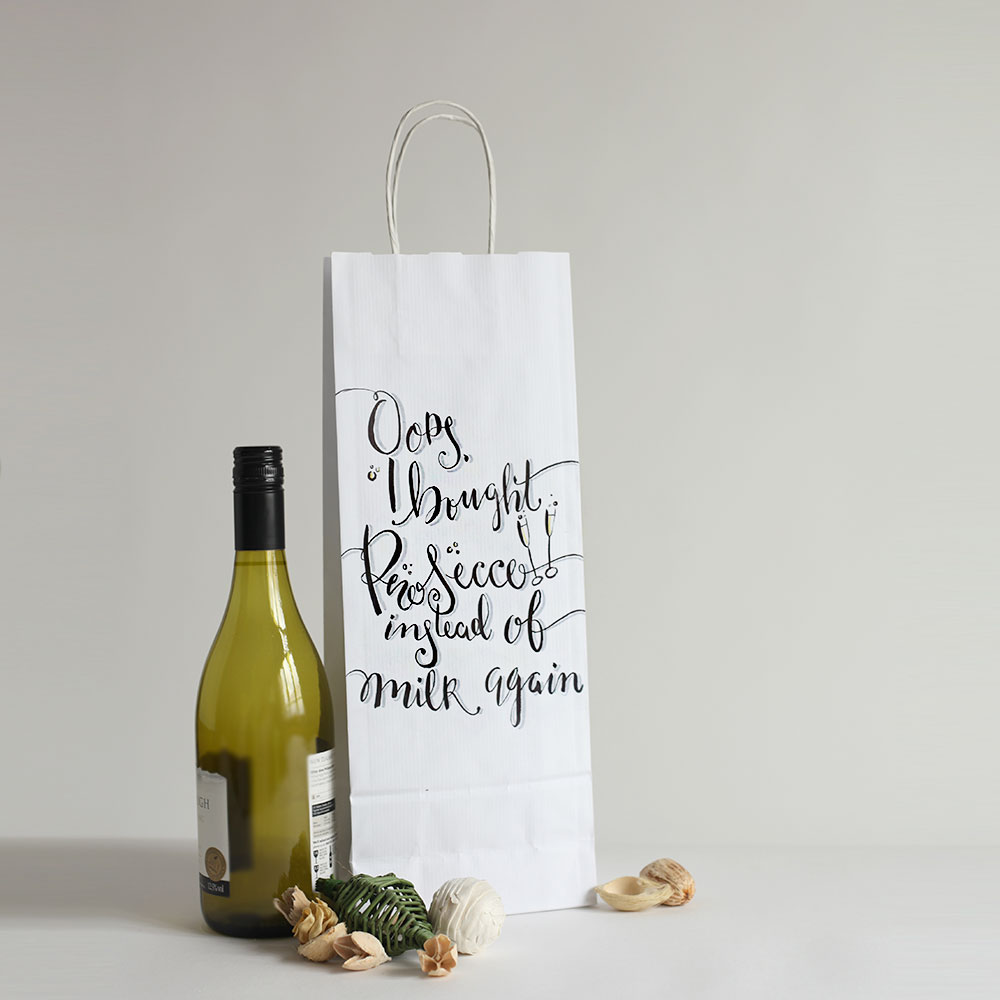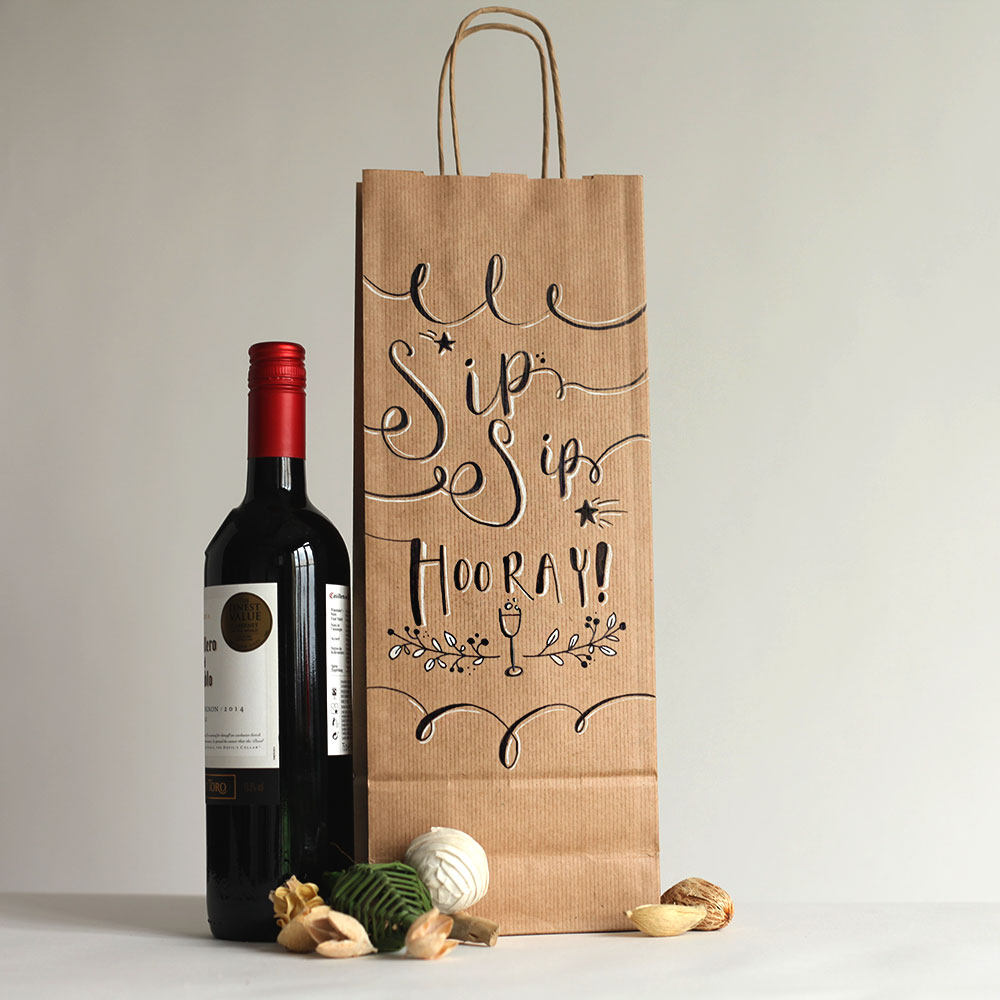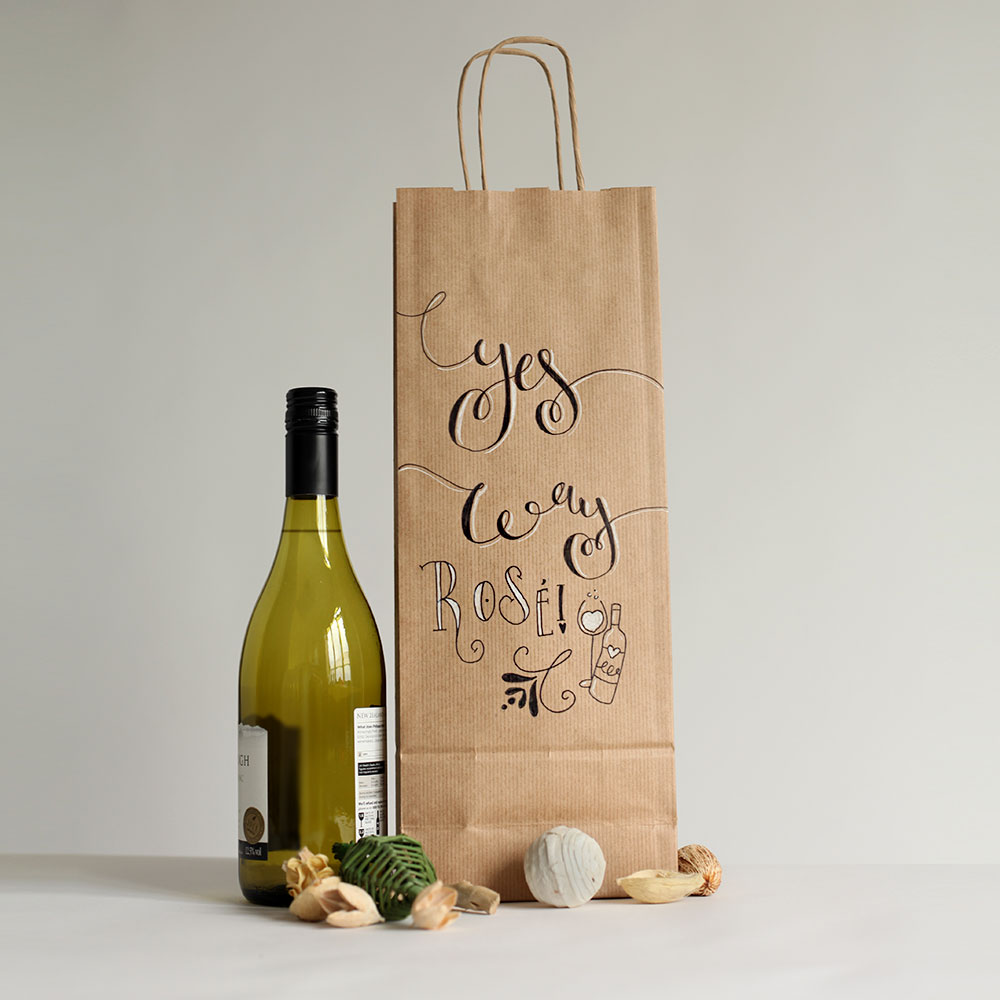 Happy Birthday Bag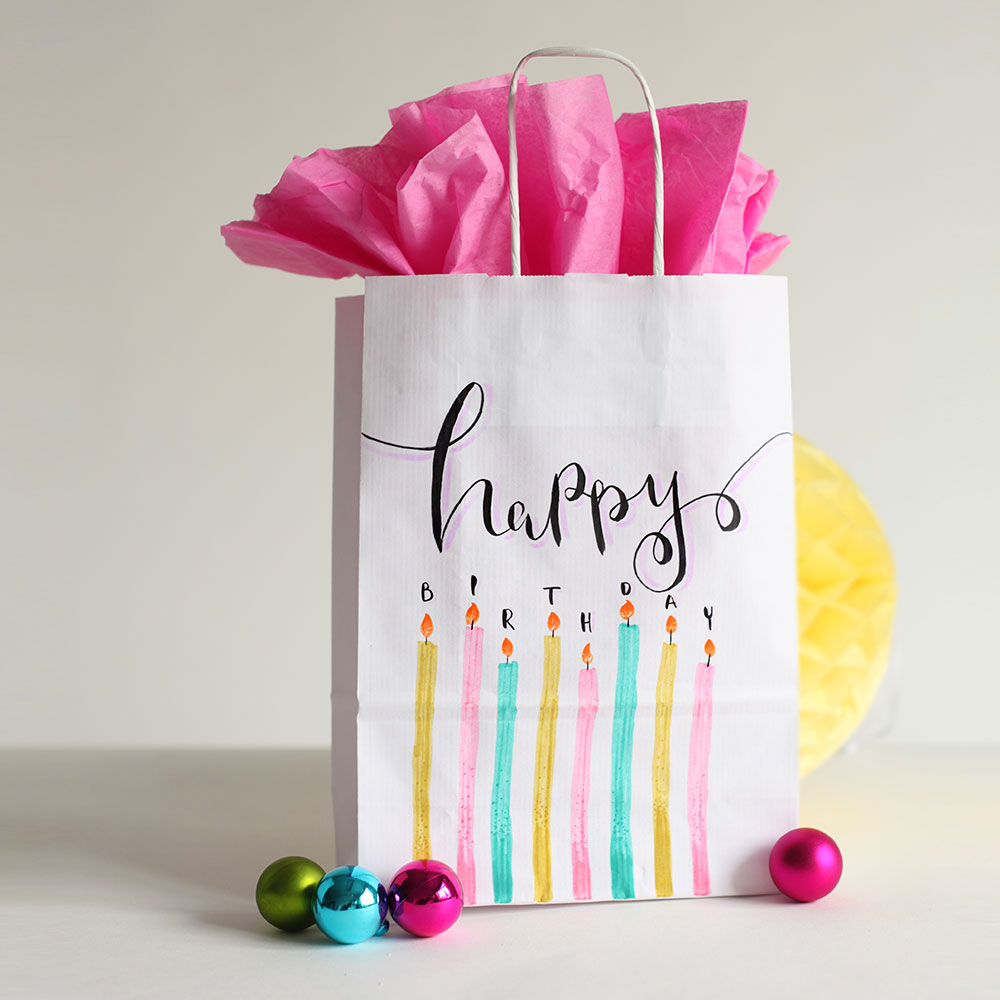 Treat Bag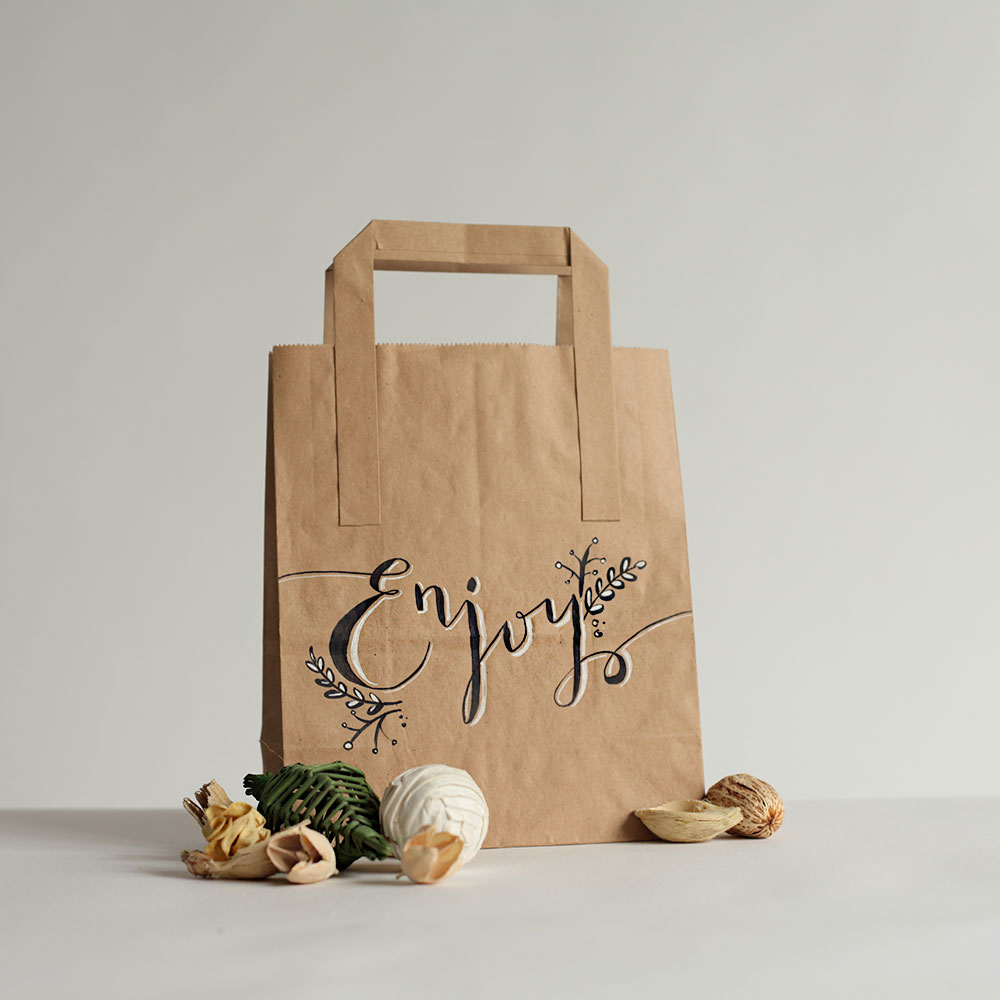 Wedding Bag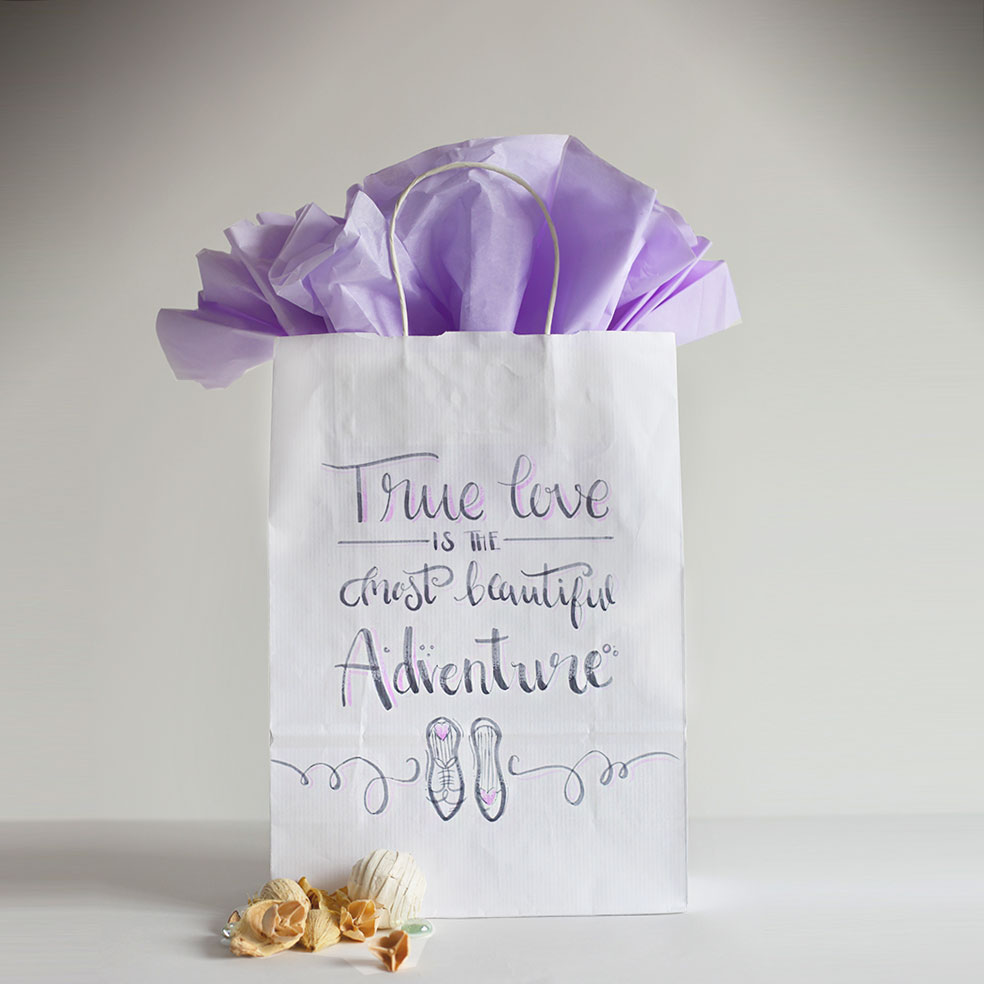 Easter Bag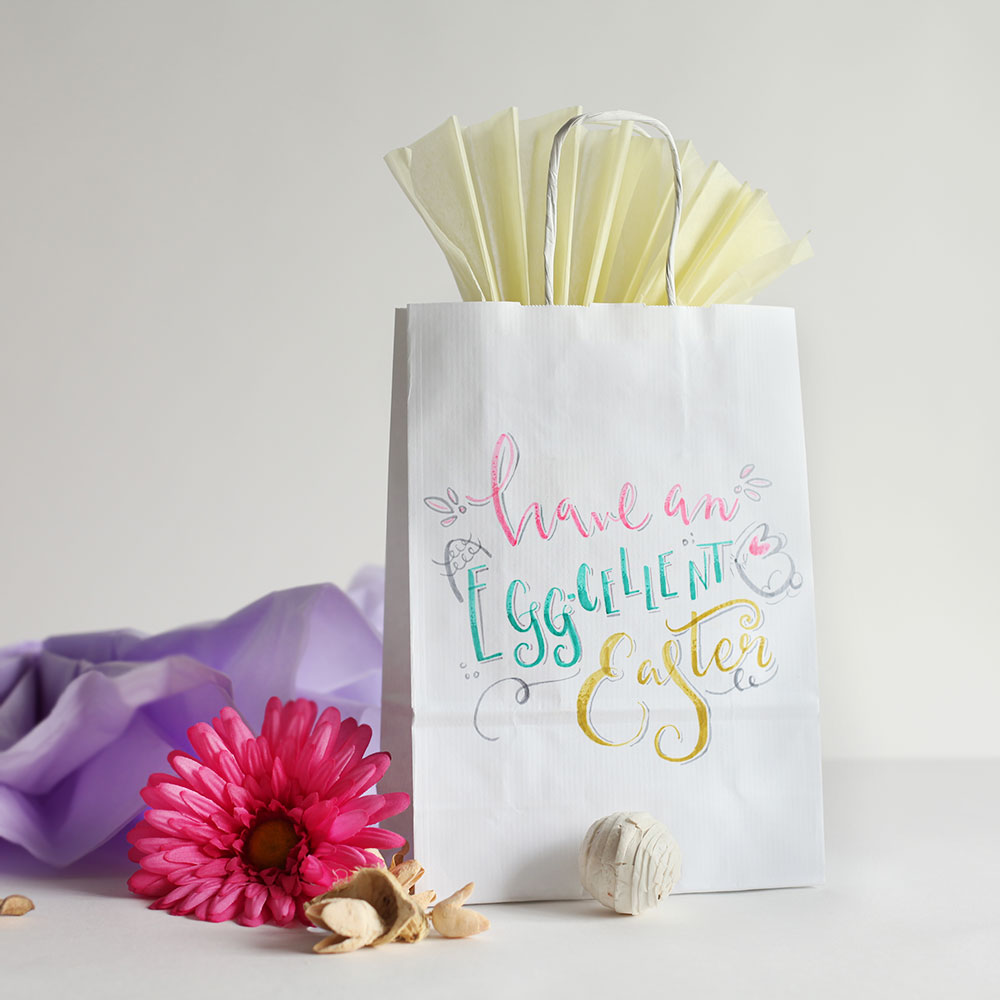 Happy Doodling!