Three months on from its launch, we've outlined some of the impacts of the single-use carrier bag charge on retailers and customers that we've encountered
1. Supermarkets are pushing stronger "bags for life" for personal profit
Not all plastic bags are chargeable by law; some of the larger 'bag for life' style plastic bags are actually exempt from the charge because they fall outside the definition of "Single Use Carrier Bag".
We're used to paying for 'bags for life', so it's not a big surprise to be offered them at the checkout too.
Recently, at a supermarket, I noticed something interesting: The cheap, throw-away bags were priced at 5p, and the thicker bags were priced at 6p. 'Why is there such a small difference in price?' you might ask. The answer is simple.
The charge states that the 5p that you pay for a single-use bag must be donated to local good causes (minus the cost of bags, VAT and some other expenses). As for the 6p for a multi-use bag that isn't covered by the charge? Well, all of that can go directly into the pocket of the retailer, so it's naturally in their interest to encourage you to buy the thicker bags.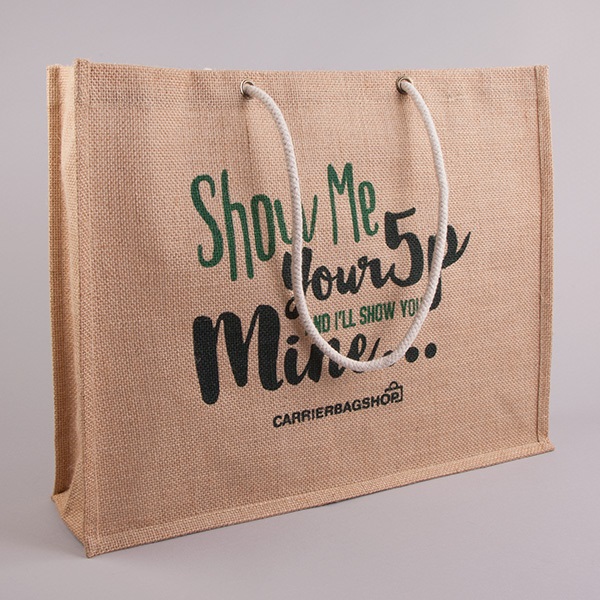 2. Retailers that don't have to charge are charging
Smaller independent retailers in the food and grocery trade have always given away free carrier bags, as it's a social norm created by supermarkets. Now that supermarkets are charging, why shouldn't they? Carrier bags have always been a cost for these independent retailers, so if they can now recover some of the cost, they are doing so.
3. Men are from Mars; Women are from Venus
We've noticed a huge trend: women are organised and are taking shopping bags with them. Men (on the whole) are lazy and less bothered about the charge and are paying the 5p. In a survey of our customers, we found that 82% of women took bags when shopping, compared to only 24% of men.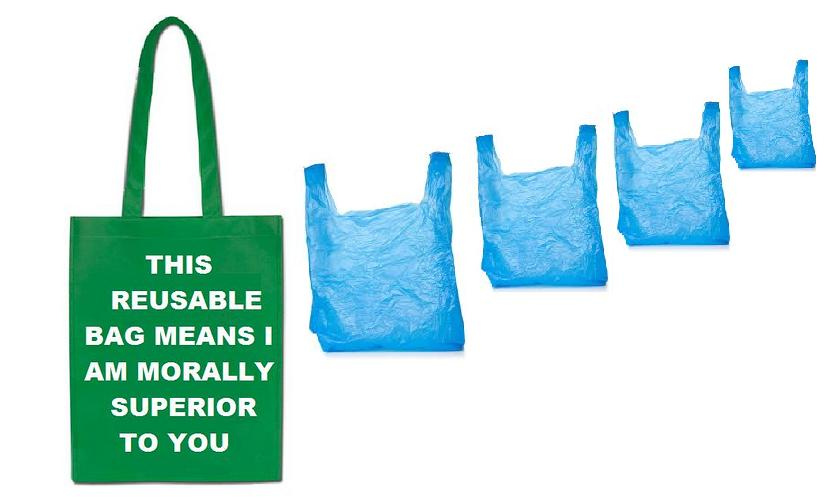 4. Cross border confusion
One thing that we highlighted as a potential problem before the charge was introduced was the lack of consistency throughout the UK.  The rules in Scotland, Wales and England are very different. We've had feedback from a number of our customers that English visitors in Scotland and Wales are complaining when being charged for paper bags, as they expect them to be exempt as they are in England. However in Scotland in Wales, they're not.
5. Today's news, tomorrow's fish and chip paper, and back to the 1980's
After the initial hype and a huge amount of coverage in the news, it's business as usual and people are quickly getting used to the 5p charge. As many older customers have pointed out, we're only going back to the 70s and early 80s when "people were very used to paying for their bags".
6. Retailers are bearing the brunt of the public's frustration
It hasn't been explained to the public clearly enough how the plastic bag charge has been rolled out, or where the proceeds will go to. This has led to resentment towards retailers, who are now trying to make it more prominent where the funds from the charge will end up and specifically to which charities.
One common thing we've heard people say is: "If I spend £60 on shopping, why are they charging me?" There is an expectation that the retailer should swallow the charge into their margin.
Unfortunately, even if they can afford to, they are not allowed.
Retailers need to keep very strict records on how many bags are given out and used, and this would make it very difficult to just give them away for free.
7. Retailers are now moving towards printed bags
Retailers can take the cost of carrier bags out of the 5p charge before any funds are distributed to charities, which makes it more affordable and sensible for people to opt for printed bags.
In the past, businesses were not able to recover the cost of their bags; now, the 5p charge makes it easier for them to recover the cost of printed bags.
Wouldn't you prefer your brand to be promoted on a printed carrier bag for all eyes to see if it didn't cost much more than plain bags?
8. Refuse sack sales have increased
All the handy things that we once used the single-use plastic bags for are now becoming more apparent, from bin liners to muddy boot bags and even dog waste bags when taking the dog for a walk!
As sales of cheap, low-end vest plastic bags have decreased, we've seen a growth in bin liners, refuse sacks and other poly bags.
In just three months, the plastic bag charge has changed the way that we shop and the way that retailers purchase their packaging.
It would be great to see that this new law has also had some positive impact on our ever changing environment.
To find out more about the plastic bag charge, read our article about who is affected by the new rule, or see our breakdown of the rules here.