Have you heard about the new Plastic Bag Charge being introduced to England later this year?
The Plastic Bag Charge comes into force on the 5th of October 2015 and requires sellers to charge 5p per Single Use Carrier Bag (SUCB).
What on earth is a SUCB?
Who does the charge apply to?
We hear you, and we want to simplify things as much as possible.
So, we're launching a blog series fully dedicated to news, updates and information surrounding the SUCB charge.
But first, to get you started and eliminate all the jargon, we've produced a short document outlining the basics of the forth-coming tax.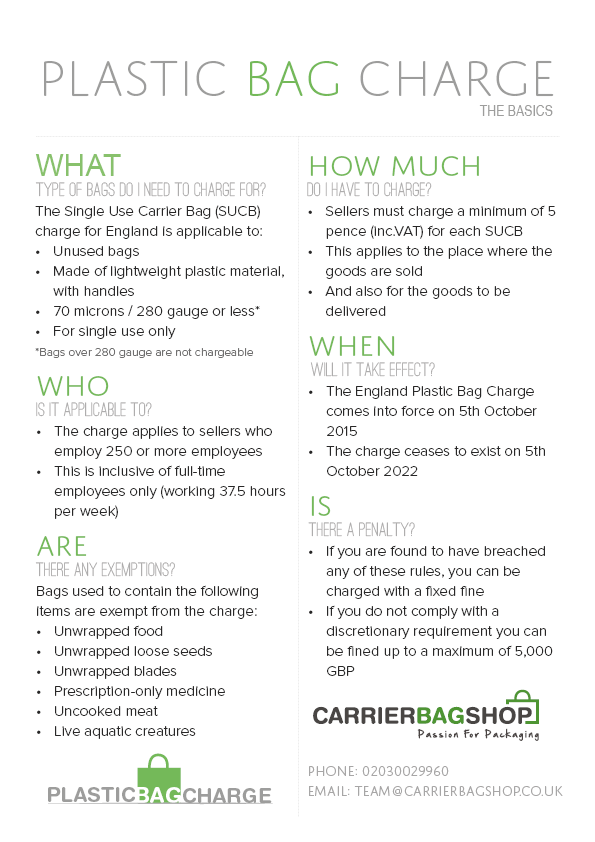 If you'd like a PDF copy of this document, you can download it from here.