Here are 8 tips for adding character to your packaging with the help of a Sharpie! Some of these ideas may seem quite time consuming, but there are plenty benefits of adding something unique to your bags; even just a simple message!
Welcome to the first article in our Bags of Inspiration blog series. If you missed the introduction to the series, you can still read it here.
1. Draw Patterns
We spotted this lovely idea on Delia Creates for creating pop culture valentines, and we thought it also transpires as a great way to spruce up plain paper packaging!
 
2. Draw Illustrations
Babalisme gave us the idea of using a Sharpie to add illustrations to plastic and paper bags, or any other type of packaging! You don't have to draw as many: even one will have a better impact that none at all.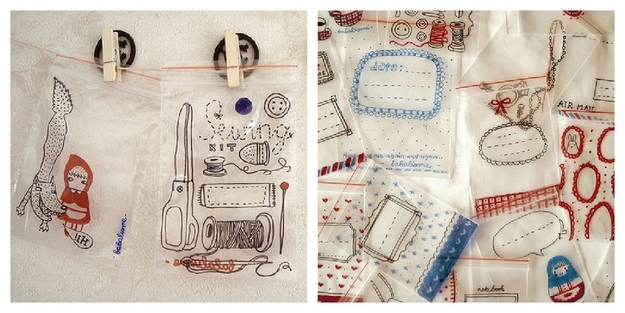 3. Write A Message
Adding simple messages like this one to your packaging is a lovely way to give your customers a unique experience they may not receive elsewhere, which helps to strengthen your brand. (Image via Pinterest)
+ You can buy paper bags like in the image below from us here.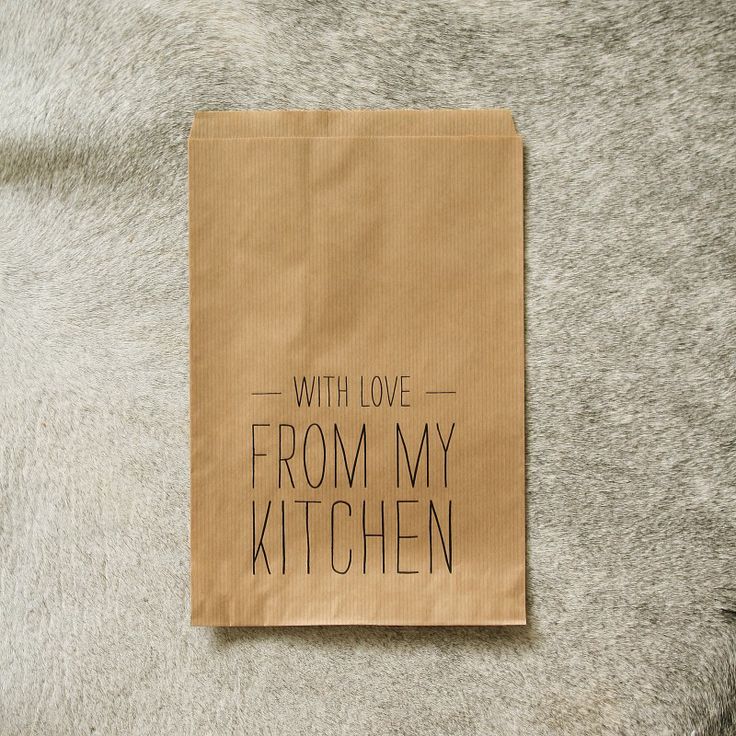 4. Write Your Customers' Names
In addition to, or instead of writing a message on your packaging, why not write your customer's name? Take Starbucks, for example, who began writing customers' names on their drinks in 2012. You can even combine the two together. For example: 'Thank you for shopping with us, Michelle!'  (Image via Pinterest)
+ Get extra creative and use a rubber stamp to illustrate your bags like in the image below! Click here to see one that we have found.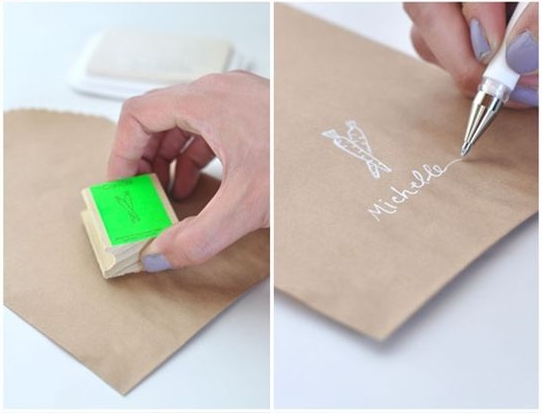 5. Twist Ties
If the idea of drawing patterns on all of your bags seems daunting, add them to twist ties and tie these around the bags instead! It's a quick and simple way of adding a pop of colour to your packaging! (Image via Pinterest)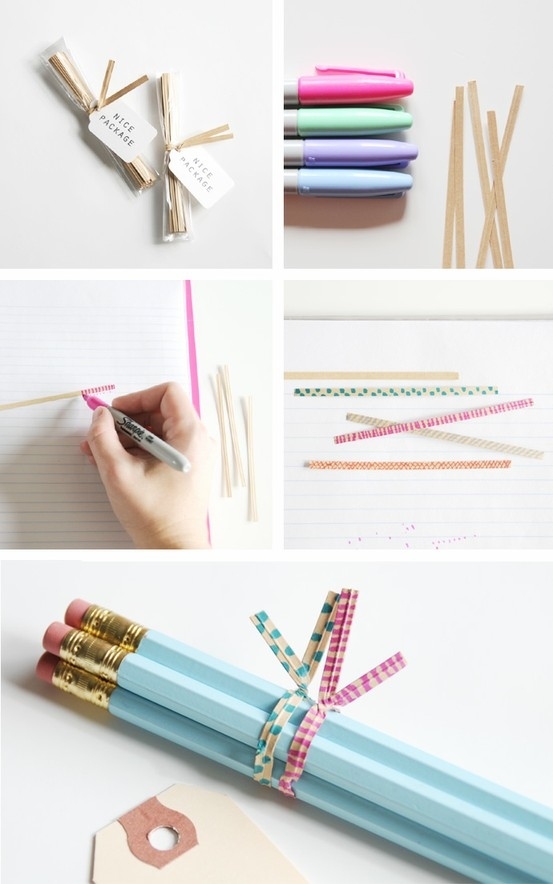 6. Add Your Business Name and/or Logo
Using a Sharpie to write your business' name and if possible your logo too, is a great way to promote your brand without spending a fortune. This little touch of handmade goodness will help convey to your customers that you are a caring business!
+ We offer printed packaging, so alternatively you can get your business' name and logo permanently printed onto your bags!
7. String and Buttons
If you're really into DIY, why not get creative and throw some string and buttons into the mix? In addition to using a Sharpie to draw patterns, tie string around your plain paper bags and seal the deal with a button for a special touch!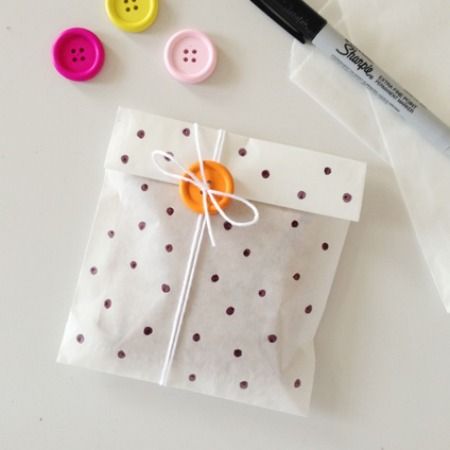 8. Add Tags
Try writing your customers' names on a tag and tie this to your bag. You can even hole-punch a little heart in the tag like in the image below for extra loveliness! (Image via Pinterest)
+ You can buy a heart-shaped hole punch here.