Tissue Paper Confetti Crafting
We love a bit of DIY crafting, so this week we wanted to show you how to make your own tissue paper confetti and give you some ideas of what you can do with it!  So let's get started….
What will I need?
Grab some tissue paper in whatever colour scheme your heart desires.  We went with this colourful batch below: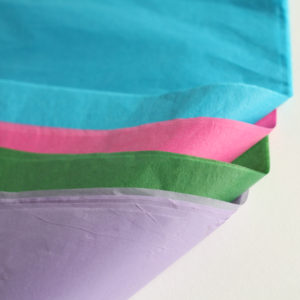 We used a 0.6 inch circle and a heart craft punch for our confetti.  Begin by folding over a couple of pieces of the tissue paper to create a number of folds. Then start punching holes in your tissue paper and repeat the process for any different coloured tissue paper you wish to use.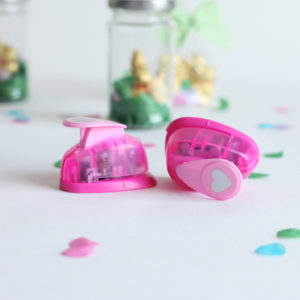 Easy peasy huh?  This is what we ended up with: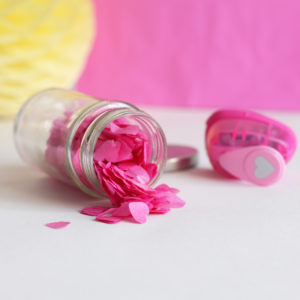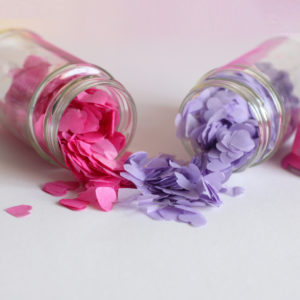 Here are some fun ways to use your confetti:
Wedding Confetti Bags
Why not put your confetti in small organza bags and hand these out to the guests to shower the bride and groom.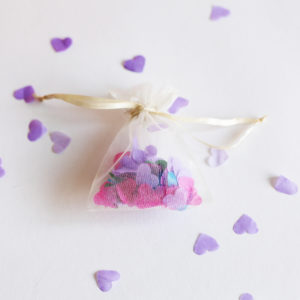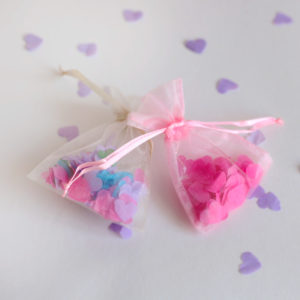 2. Birthday Cards & Invitations
Add a bit of fun to your invitations or birthday cards by adding in a sprinkle of confetti! We placed the confetti in the cards and then covered these with clear cellophane.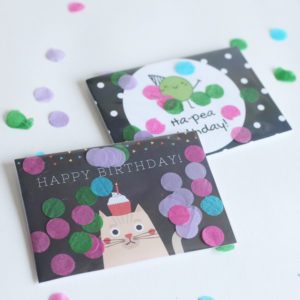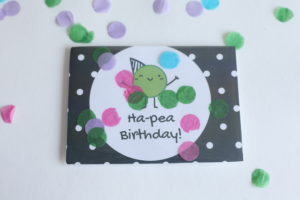 3. Gift Wrapping Ideas
Make your gift wrapping extra glamorous with lines of confetti by using double sided sticky tape. In the example below we added 3 lines of double sided tape to our wrapped present and then scattered our heart confetti onto the strips.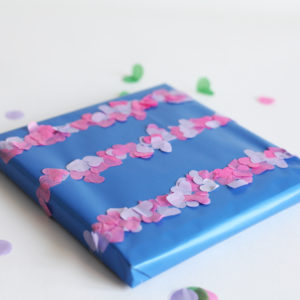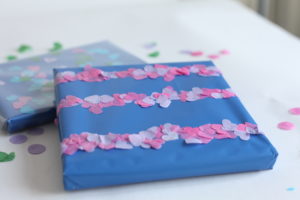 You can even wrap your present in an extra layer of cellophane and insert the confetti between the layers for some pretty packaging.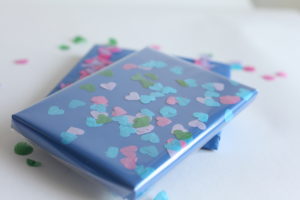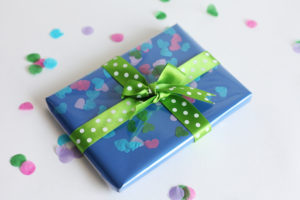 4. Party Favours /Treat Bags
Pop a splash of colour to your party favours or treat bags by sprinkling some confetti in a clear cellophane bag along with your present of choice.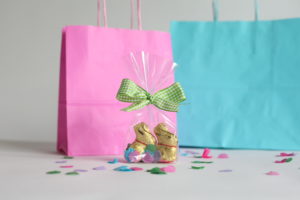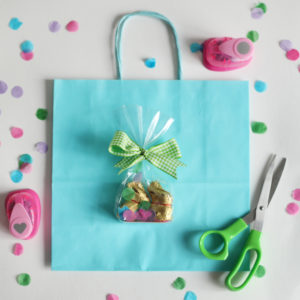 Happy Punching!