Totes Amazing Tote Bag Designs
This week we are sharing our 10 favourite tote bag designs.  Did you know the word "Tote" means "to carry"? According to Wikipedia the word tote can be traced back to the 17th century but wasn't used to describe bags until 1900. Tote bags were introduced in the 1940's in the United States and became more popular by the 1950's. They are even more popular today, especially with the introduction of the plastic bag tax.  (Read more here: https://en.wikipedia.org/wiki/Tote_bag)
Now feast your eyes on our selection of favourite designs out there:
1. For the Gym (Gin) Bunnies.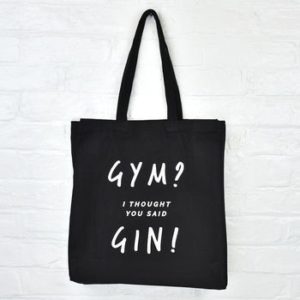 By Ellie Ellie https://www.ellieellie.co.uk/product/gym-gin-tote-bag
2. For the Cat Lovers.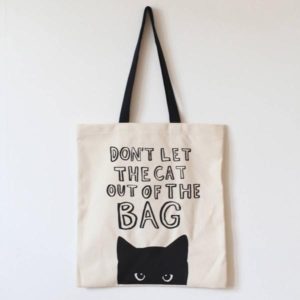 By Karina Kesson  http://karinakesson.com/collections/tote-bags/products/dont-let-the-cat-out-tote-bag
3. For the Jet Setters.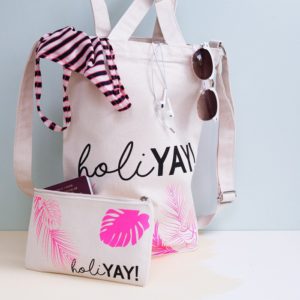 By Clouds and Currents https://cloudsandcurrents.com/product/personalised-holiday-tote-bag-set/
4. For the food lovers.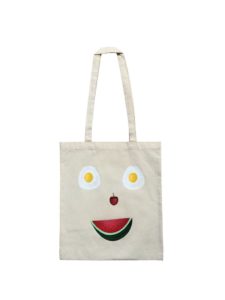 By Demons in Disguise  https://www.demonsindisguise.co.uk/products/happy-shopper-tote-bag
5. For those that dance in the rain!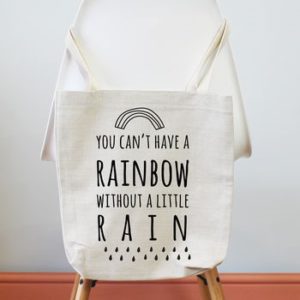 By Parkins Interiors
http://www.parkinsinteriors.com/collections/linen-bags/products/rainbow-tote-shopping-bag
6. For when all else fails, Smile.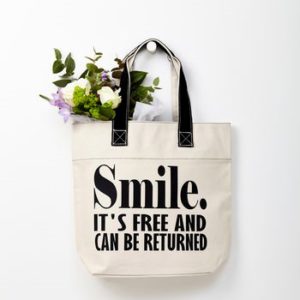 By Tillyanna  http://www.notonthehighstreet.com/tillyanna/product/smile-shopping-tote-bag
7.  For the small kids, big kids & Panda lovers!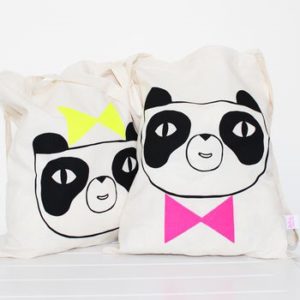 By Julia Staite   http://www.notonthehighstreet.com/juliastaite/product/happy-panda-tote-bag
8. For those that like getting personal.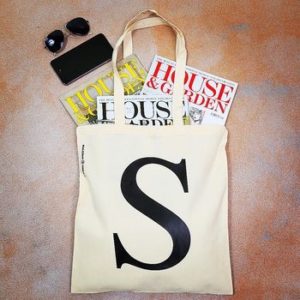 By Malcolm & Gerald  http://www.malcolmandgerald.co.uk/products/Malcolm-%26-Gerald-Tote-Bag.html
9. For the shopaholics.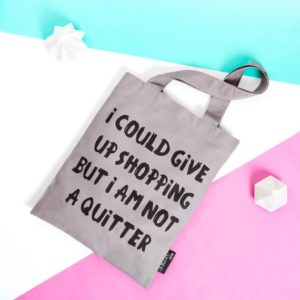 By Lola and Gilbert
https://www.etsy.com/uk/listing/220120497/i-could-give-up-shopping-but-i-am-not-a?ref=shop_home_active_2
10. For those that get irritable due to hunger!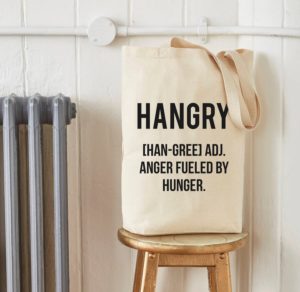 By Fuzzy and Birch
http://www.notonthehighstreet.com/fuzzyandbirch/product/hangry-definition-funny-tote
Which tote is your favourite?  Let us know in the comments below.