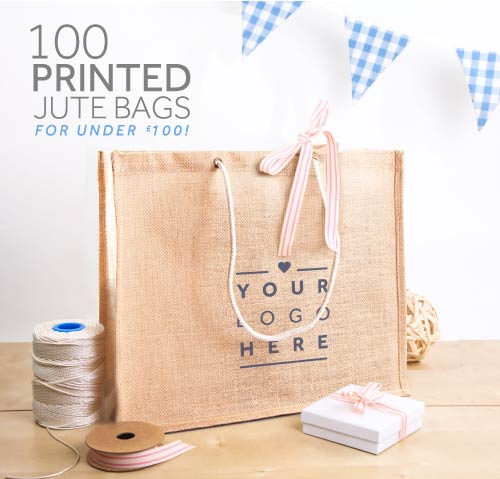 We currently have a fantastic offer running on our large Jute Bags with Rope Handle.
From under £1, you can get a printed Jute Bag with a minimum quantity of 100 pieces!
With the Plastic Bag Charge now in full effect, jute bags are a fantastic promotional product as they can be used time and time again.
If you'd like to make use of this offer, simply register your name and contact details in the form below and a member of our team will be in touch.
This is a one time offer and we've only got 10,000 of these bags available, so make use of it while you can!