Our Commercial Business Development Manager, Simon Manchett, had the opportunity to visit the Responsible Packaging Expo that was held at ExCel, London on the 15th and 16th of October 2023. Our Marketing team caught up with him after the event to find out how it all went.
What is the event all about?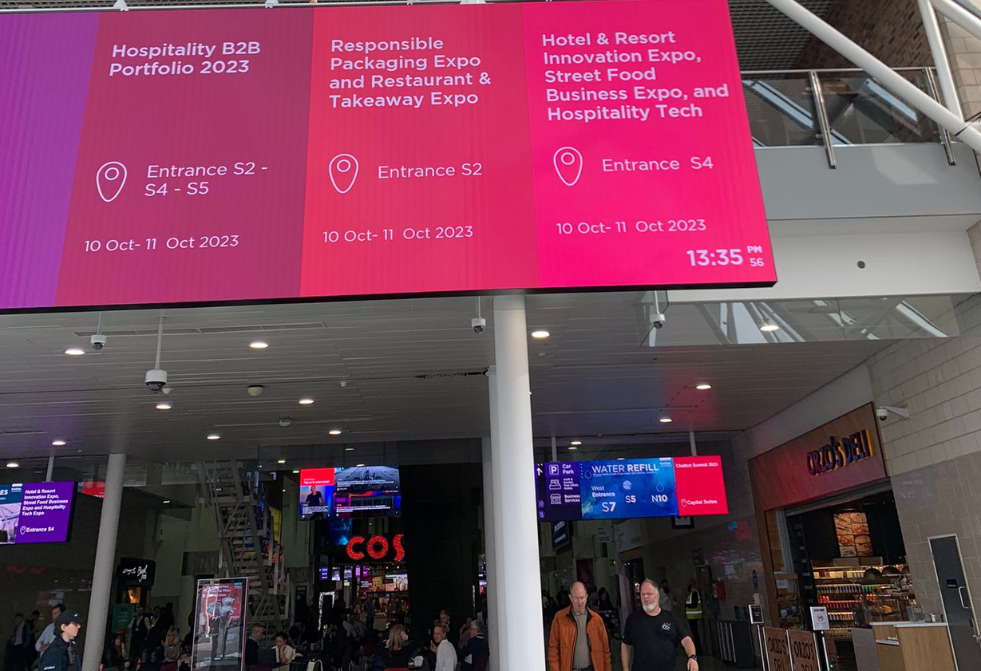 Simon: This event primarily caters to businesses in the food, catering, and beverage industry, including the hospitality sector encompassing hotels, cafes, and restaurants. It combines several exhibitions into one comprehensive showcase, where the Responsible Packaging Expo is just one part. It also delves into the technological aspects relevant to these businesses.
What were you hoping to achieve from going to the show?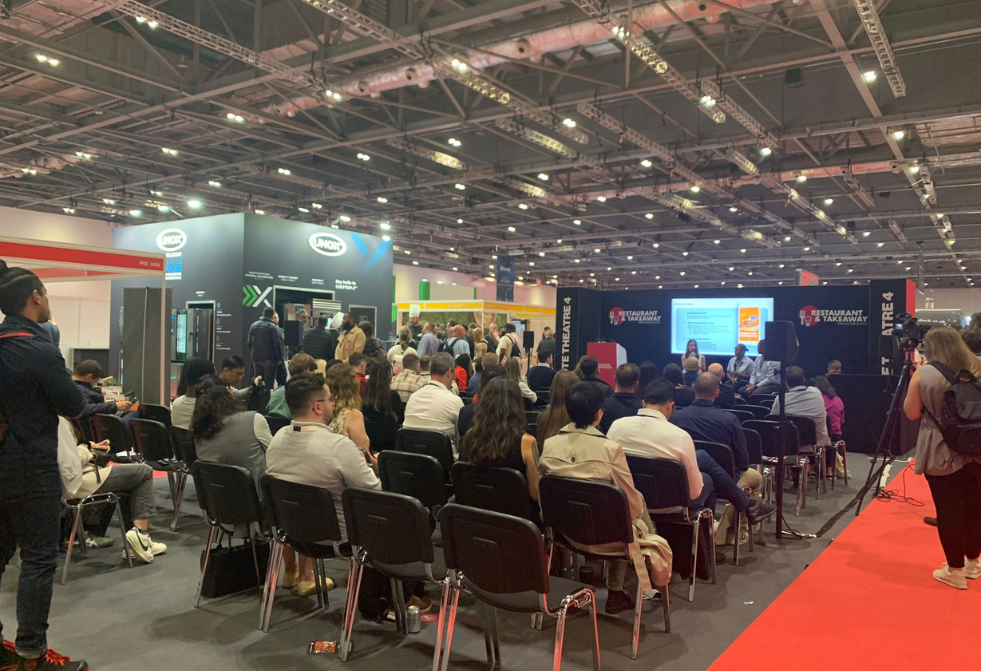 Simon: Personally, I always make it a point to attend events like the 'Responsible Packaging Expo' to explore innovative products and solutions. Given the show's focus on responsible packaging, it aligns perfectly with our customers' increasing demands for eco-friendly packaging solutions. They're inquiring about the origins of their packaging materials, the environmental impact, and sustainability. It's clear that our customers are becoming more conscious of these aspects, which is why I find it beneficial to attend.
This not only allows me to gain insights into our current supply chain but also to explore potential new suppliers and innovative products. I'm keen to discover what other companies and materials are out there, including those that might not yet be on our radar but could offer valuable alternatives for various forms of packaging.
Always like to find new products or ideas. 

Simon Manchett
Did you get what you were looking for?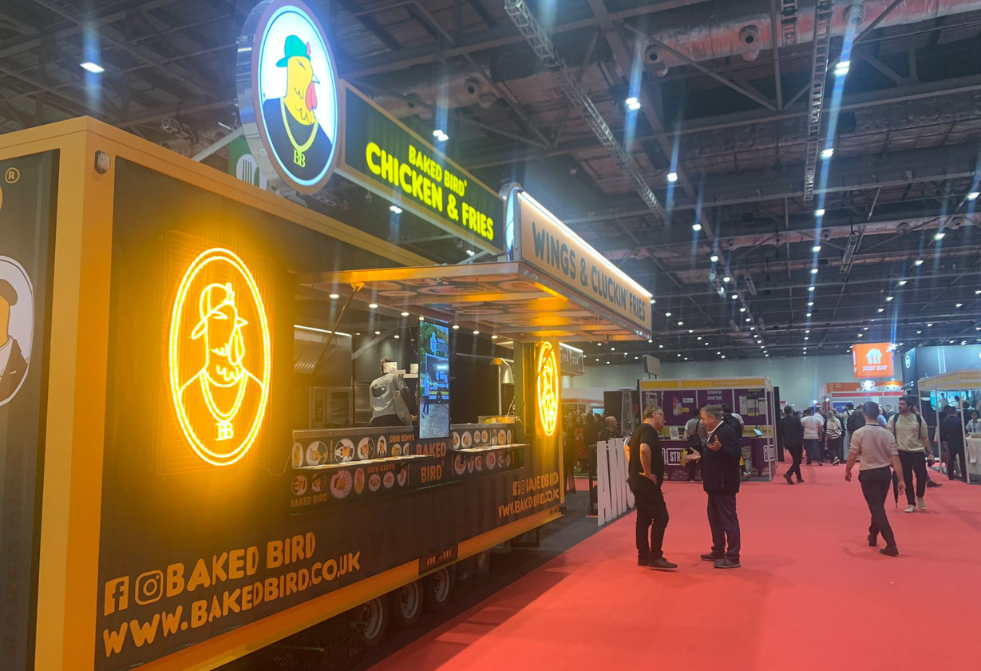 Simon: I approach these events with an open mind, always on the lookout for unique and intriguing products. When I keep my search open-ended, it allows me to think creatively and discover items that might be a perfect fit for various customers.
Such events are invaluable for Research and Development, especially concerning innovative packaging tailored to our customers' needs. For instance, with the recent ban on plastics in October, one of our print customers, who operates a takeaway business, sought alternatives to polystyrene containers for food packaging. They challenged me to find and develop eco-friendly food packaging. I invited them to join me at the expo, and together, we explored various stands to identify the packaging solutions they preferred and wished to develop with us. This collaborative approach left me with the rest of the show to engage with manufacturers on those specific products the client had chosen.
One standout option we discovered was Bagasse, which is made from sugar cane and is ideal for hot foods with oils and other conventional items. While we can provide paper or cardboard-based packaging, it's clear that such materials aren't well-suited for hot foods with oils and grease as they could break down. From this perspective, sugar cane-based packaging proved to be an excellent choice.
So, to address your question, yes, I attended the event with a focus on finding food container packaging, and I not only found what I was looking for but also much more. These expos allow me to examine and feel the packaging, gain an understanding of its dimensions, engage with the stand representatives and manufacturers, and start building relationships. Subsequently, I got into discussions about pricing, catalogues, and samples to ensure we explored the best options for our customers.
I managed to meet with customers at the show to discuss new ideas. 

Simon Manchett
Apart from Bagasse, what other types of packaging are available that can count as 'responsible packaging'?
Simon: The demand for natural materials is on the rise, primarily driven by factors like the plastic tax and bans. "Natural" has become a crucial keyword for manufacturers, merchants like us, and customers alike. However, it's not merely about using natural materials; it's about adopting more eco-friendly solutions. Furthermore, the focus has shifted from just recyclability to reusability. Single-use items are being phased out in favour of multi-use alternatives. This transition can be challenging, especially in the case of food containers. However, I did come across a few innovative manufacturers who are changing the game. For instance, people are now bringing their collapsible coffee cups, promoting reusability rather than disposability.
There was also a remarkable product – a Bento box – that caught my attention. Particularly relevant for those working in bustling places like London with numerous street food markets, it's a versatile container. You can bring your food box to these markets, have it filled with your meal, and even find compartments for chopsticks and cutlery. What sets it apart is its washable and reusable design, emphasising reusability over recyclability.
Regarding natural products, I had the chance to meet a company named Seamen Paper and another group called Kelpie. They are using seaweed as a fibre for papers and various materials, showcasing significant innovation in product development. It's exciting to think about the potential applications across different types of packaging, although whether it's commercially viable remains a separate conversation worth exploring.
Here are some photos from the event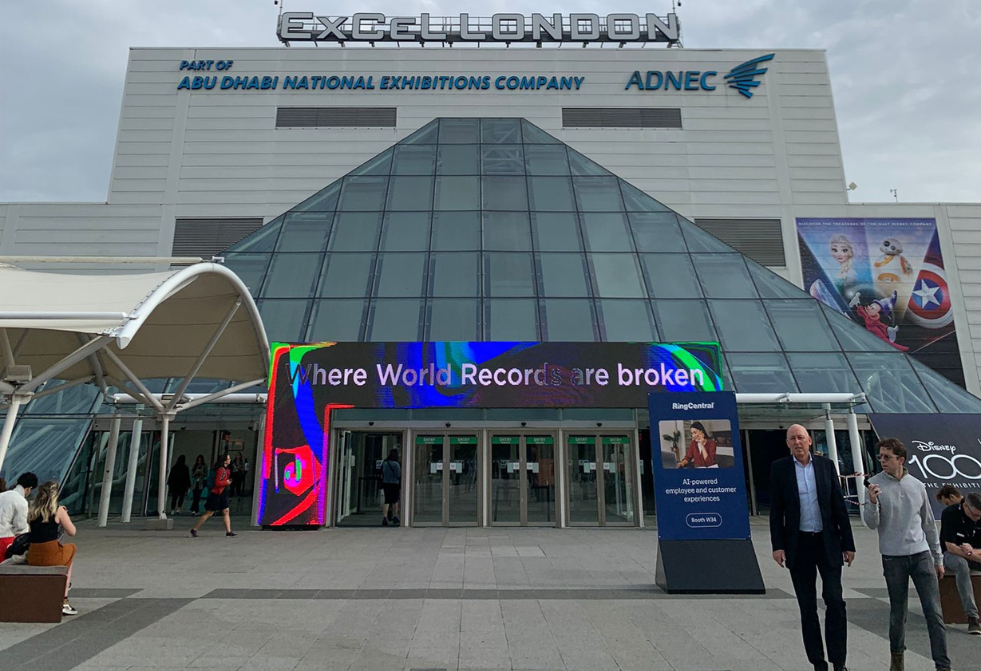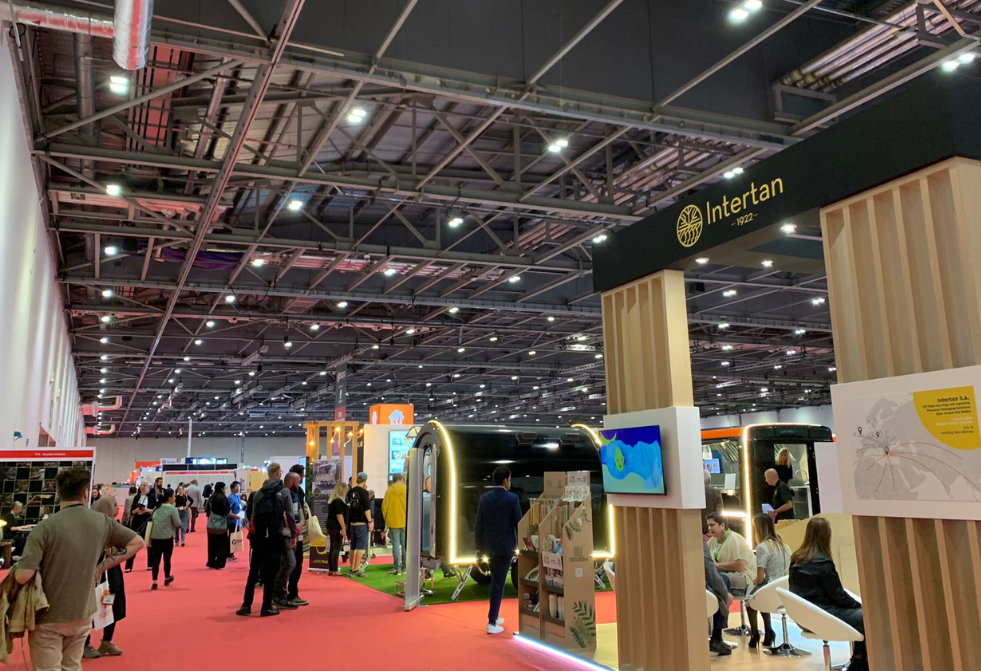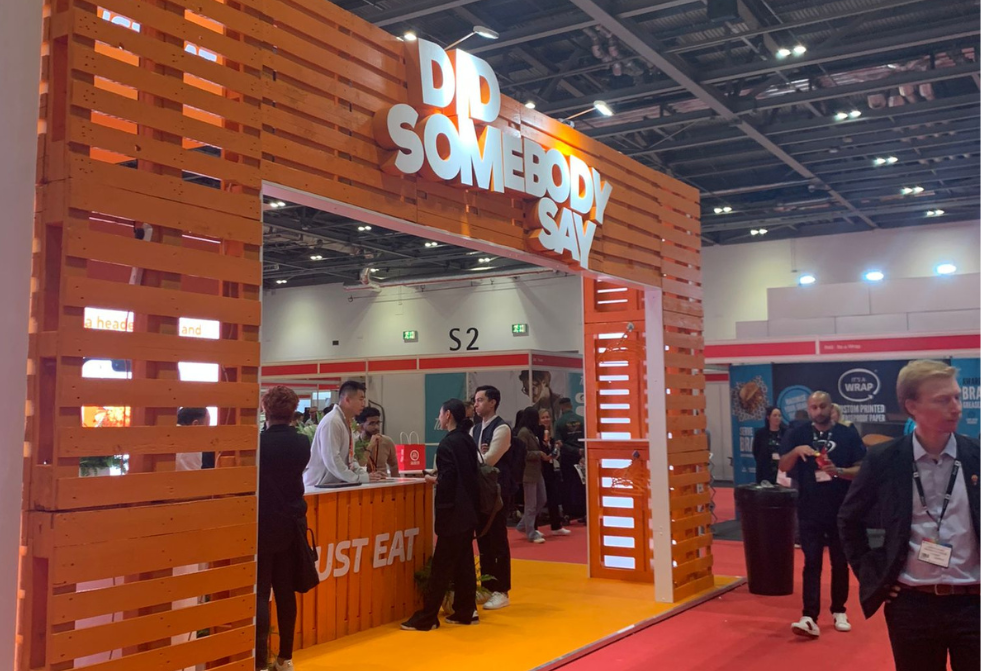 Last words
In this ever-evolving world of packaging, consider Carrier Bag Shop Print Services as your trusted partner. We're here to make your packaging needs easy and enjoyable while adding a touch of your unique brand personality. Our mission is all about delivering high-quality solutions and innovative ideas to help your packaging not only represent your values but also spread joy in a busy marketplace. Whether it's personalised eco-friendly bags, tailor-made packaging, or anything else you have in mind, we're excited to walk this sustainability journey with you. These expos not only inspire us, but also fill us with enthusiasm to support your business in the friendliest way possible.
The show met my expectations and had a good array of responsible, sustainable and innovative packaging.

– Simon Manchett
Photo credits: Simon Manchett, Commercial Business Development Manager at Carrier Bag Shop