With Halloween creeping up on us soon, why not have a go at making these simple but effective Halloween tissue paper ghost wands? Use them for decor, by sticking them into plant pots or even candles or use them as spooky but cute favours for Halloween parties. Get the kids involved in the October holidays and get crafting today!
Materials
Here is a list of materials you will need:
Skewer sticks – with a blunt end
Scissors
Black pen
Tin foil
Instructions
Gather your materials and let's get started…
Firstly, scrunch up a ball of tin foil and using the pointed end of the skewer stick, insert into the ball. You can secure this with sellotape or blu tack if you wish, but it should hold on it's own.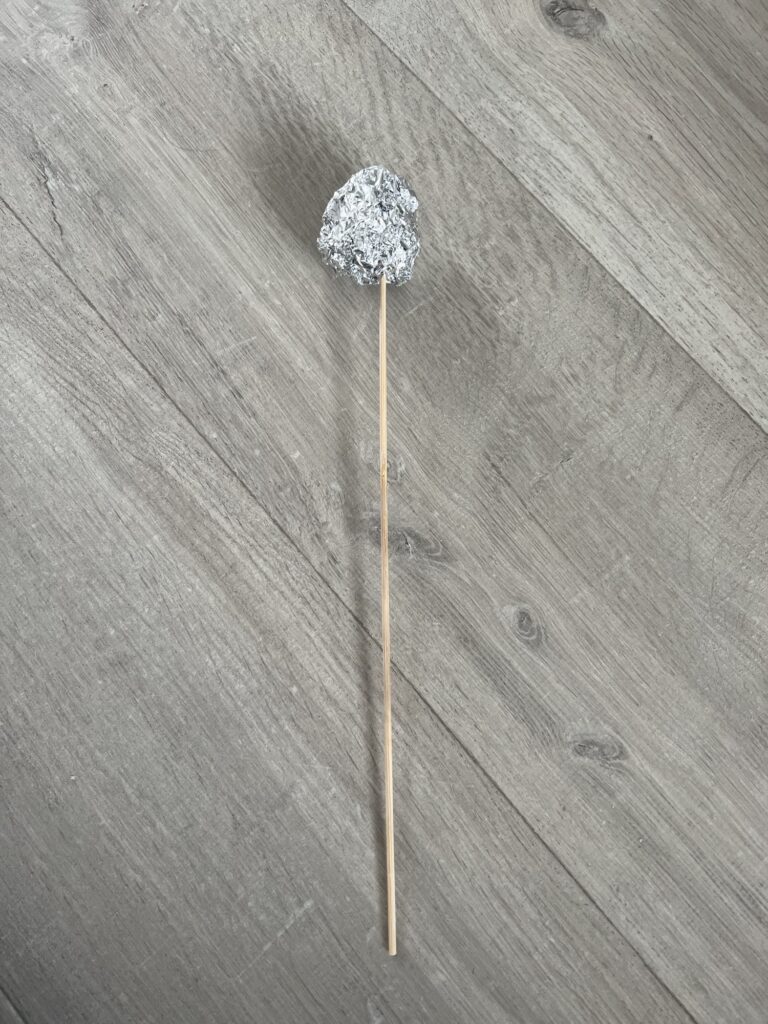 Now, place the ball with the stick into the centre of a piece of tissue paper and fold over the top. Then, holding the ball, scrunch the tissue paper around the sides.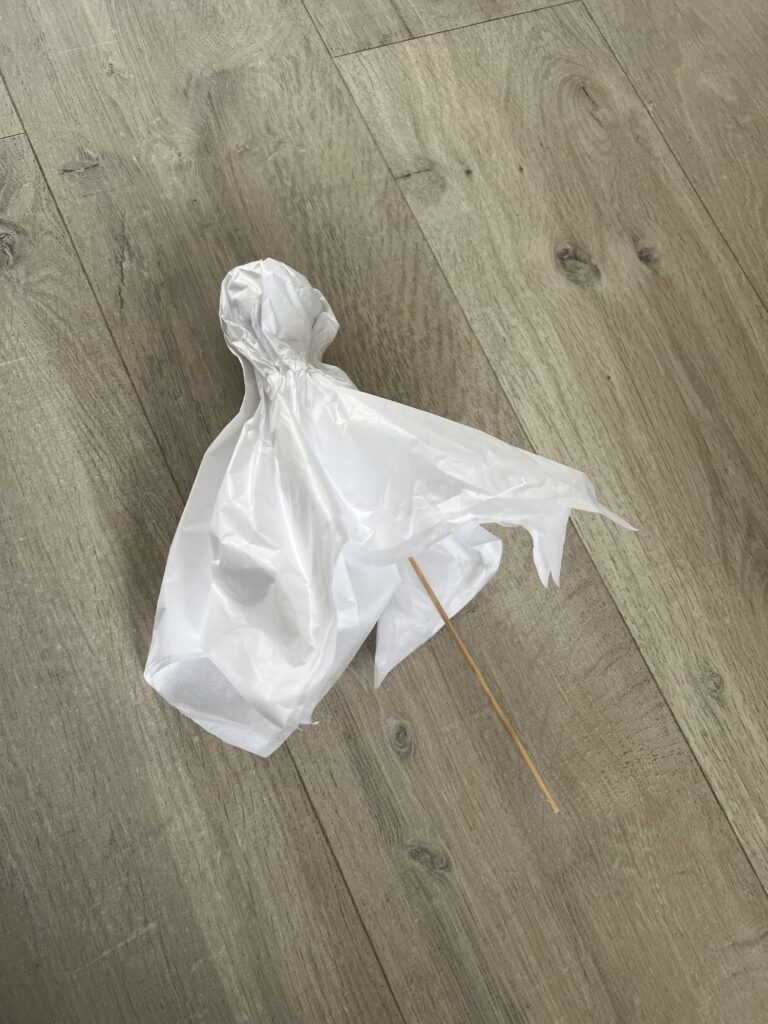 Next, cut a piece of twine or ribbon and secure the tissue paper around the ball with the tie.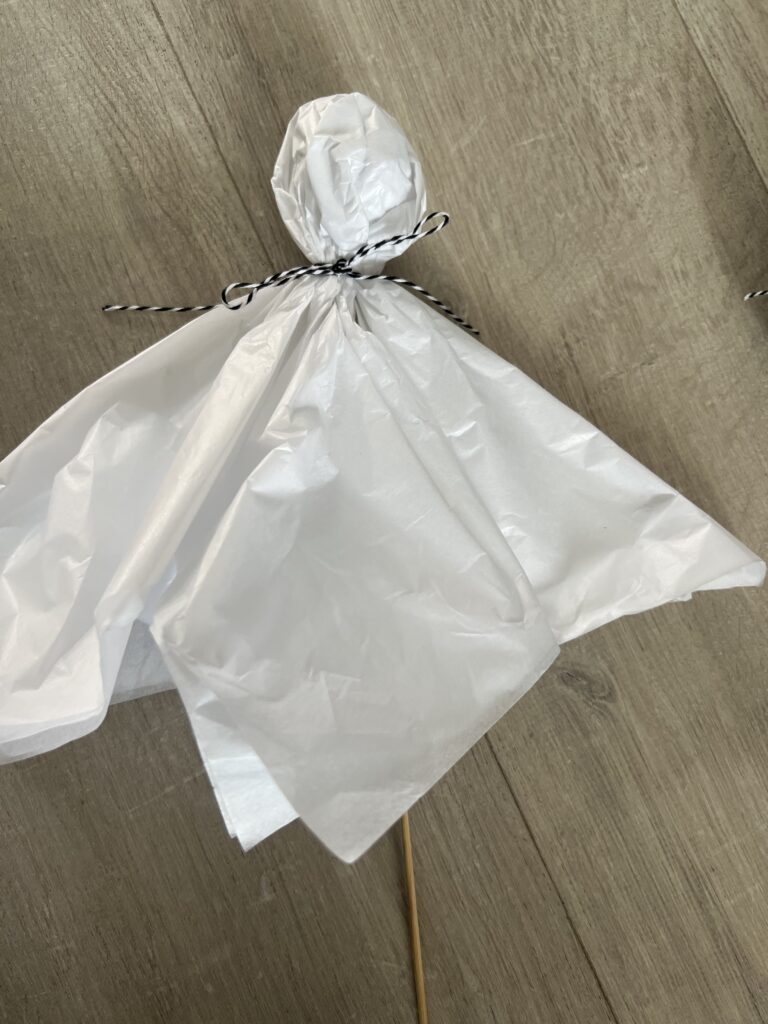 Add two eyes using a black pen.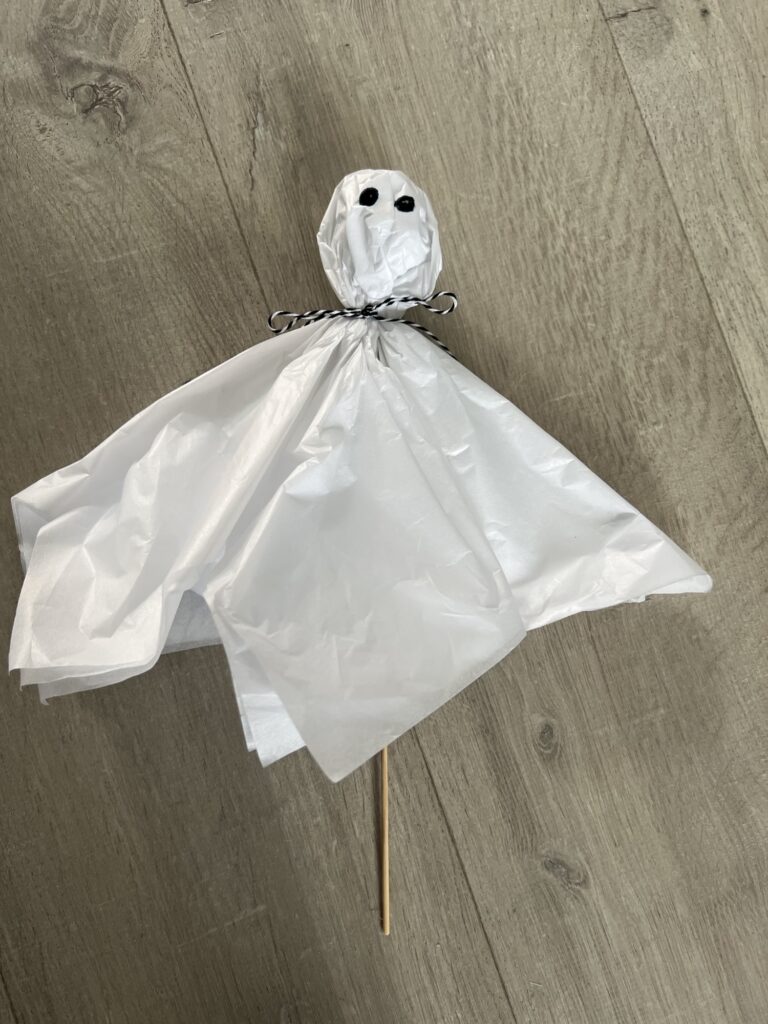 Repeat and make as many tissue paper Halloween ghosts as you like with different tissue paper and ribbon/twine combinations!