It's been fantastic to see further lifting of lockdown restrictions in the UK over the last week. With scenes of pubs and restaurants opening their doors for indoor dining, as well as holiday makers jetting off to sunnier climes, it feels like we have taken a significant step towards pre-pandemic life.
It's no secret that food and hospitality businesses have been among the worst hit by Covid-19. Restaurants and pubs were the first to shut when lockdown hit. All had to adapt to the fact that customers could no longer visit and eat inside their venues.
Many took it upon themselves to rebrand, regroup and relaunch as takeaway services to encourage continuing trade. Indeed, according to market research company NPD Group, in the first 10 months of 2020, food delivery in the UK increased by 14% and the spend by customers increased by 40%[1]. Delivery services like Deliveroo, Just Eat and Uber Eats were the true winners, profiting from the pandemic, and seeing their business expand by over 20%.
Much like the boom in online shopping, it was only a matter of time until restaurants and cafes diversified their revenue streams to ensure customers did not forget about them.  Many larger chain restaurants took the innovative step of launching delivery-only brands, such as Pizza Express' Mac & Wings, catering to the rapidly increasing demand for a completely virtual takeaway experience.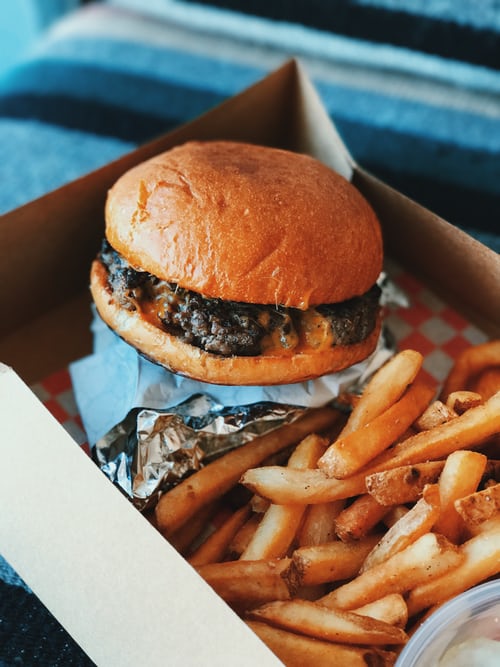 Similarly, "Cook at Home" style packs and kits so consumers can make their favourite menu items at home have become extremely popular. Most restaurants will continue with these products even as the UK opens up indoor and outdoor dining.
Branding and packaging
Returning to NPD's figures, although 50% of diners say they prefer to eat out at a restaurant (no doubt to avoid the washing up) the market for "kitchen table" style takeaway providers has matured rapidly as a result of lockdown.
Our new way of cooking and eating has opened new opportunities of marketing food and takeaway services to customers. Packaging, which must now consider temperature-controlled environments, sustainable materials, and Covid-free packing, also provides the chance to showcase bespoke branding to encourage social media shares, word of mouth and online reviews.
Similarly, entrepreneurial types who would not have offered takeaway or delivery before the pandemic, have recognised the opportunity to trade from their homes, creating exclusive menus and benefiting from the scarcity of options for their customers. Returning to the 'cook at home' trend and noting the unknown roadmap ahead has allowed fine dining restaurants to embark on a whole new way of working and long-term business strategies for the larger restaurant chains will need to consider this even as they reopen.
As well as this, smaller, independent restaurants have finally been able to compete on a major level with the larger chains. Shopping locally has never been more popular, with many communities banding together to ensure that businesses stay open past the pandemic. Although many have not necessarily been able to afford the rates of delivery services such as Deliveroo and Just Eat, they are still able to manage delivering locally to their neighbours and opening for takeaway for their most dedicated customer base. Long may it continue!
---
[1] https://www.npdgroup.co.uk/wps/portal/npd/uk/news/press-releases/food-delivery-could-hit-7-billion-in-2020/