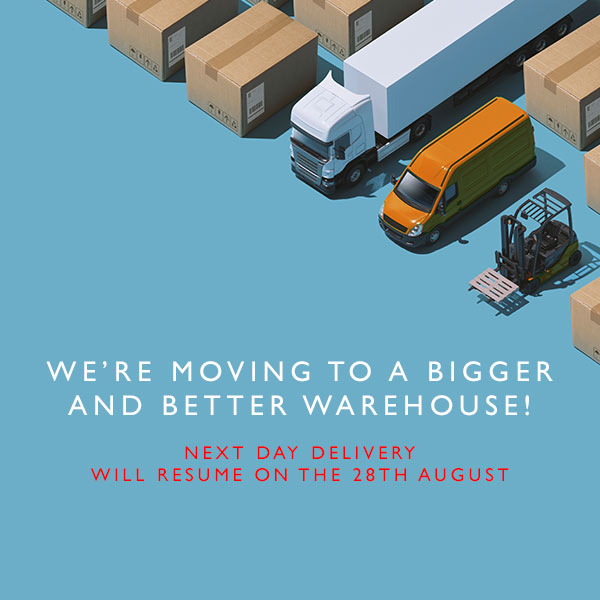 Over the course of the next 5 days, we are moving to a new bigger and better warehouse! As we make the move, we aim to make this as smooth as possible so there is very little impact on you!
Orders placed after 3pm today will not be eligible for Next Day Delivery.

Our Next Day Delivery option will resume from Wednesday 28th August. Until then, all orders will be fulfilled by a Standard 3-5 day delivery service.
This is exciting news for us and yourselves, as we will have the capacity to provide you with more new products and offerings!