We caught up with the Master Manufactures of Swiss Chocolate gifts based in Hertfordshire to find out the story behind the company and their thoughts on packaging.
The Secret Truffletiers (TST) have been making chocolates since 1911 and produce all their chocolate in the UK, in a factory in Hertfordshire. With a vast array of flavours there is something for everyone from pink champagne to salted caramel.
The Master Truffletiers at TST have years of experience, knowledge and skills to produce only the finest truffles. You can now visit The chocolate shop in Knebworth, where you can feast your eyes on their gorgeous Swiss chocolates and indulge your taste buds with their array of sweet treats.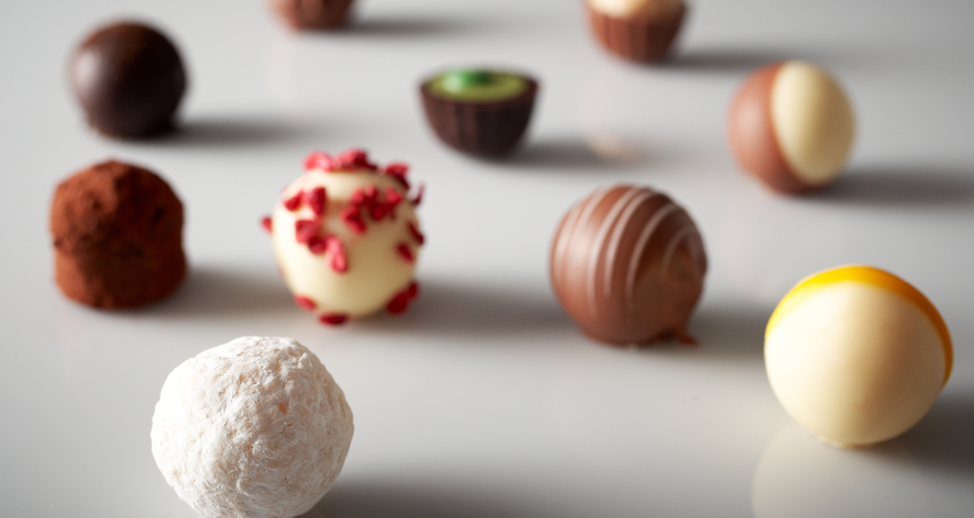 We spoke with Dan Graham, Shop Manager to find out a bit more on the company and his thoughts on packaging.
(CBS) Why is The Secret Truffletier so unique?
(Dan) It's a secret but we'll tell you just a little. Whilst most truffles are made with commercial vegetable fats we insist on using only pure fresh cream from local British dairy farms. We blend the delicious rich fresh cream with carefully selected exquisite Swiss chocolate couvertures which are high in their cocoa content but, most importantly, low in sugar.
(CBS) Before you even looked at the packaging, what were your design goals and how did that ultimately influence the packaging?
(Dan) We have always strived to have packaging to highlight our products to be gifts for all occasions and keep the look we have been well known for, for years.
(CBS) How important is the packaging of your chocolates and how does it reflect the brand?
(Dan) We find that packaging determines a lot in whether somebody buys our products. We've always tried to be on the fence of traditional and modern, to highlight where we've come from and where we are going in the future.
(CBS) How do you want the customer to feel when they've been in your shop?
(Dan) At The Secret Truffletier, we've always tried to make the customer feel at home in our Coffee Shop.  Where they can now see a Truffletier at work in our Kitchen, so it feels like a day out rather than a shopping trip!
During Dan's time as a Carrier Bag Shop client he has taken advantage of the creativity and service on offer. CBS Sales Director, Joel Ogus (JO) recalls their first order:
(JO) Back in October/November 2016 Dan came to us with an idea of producing bags for their products with a fast turnaround.  We produced some initial brown Kraft bags with a patterned gusset.
However in March 2017, Dan was keen to take the packaging up a level.
Dan worked with CBS to produce the bags that matched his vision. Joel pulled in the in-house creative team to rework the bag artwork and came up with options for Dan to choose from.  The result was a beautiful looking bag, with an intricate pattern on the gussets in a coated finish.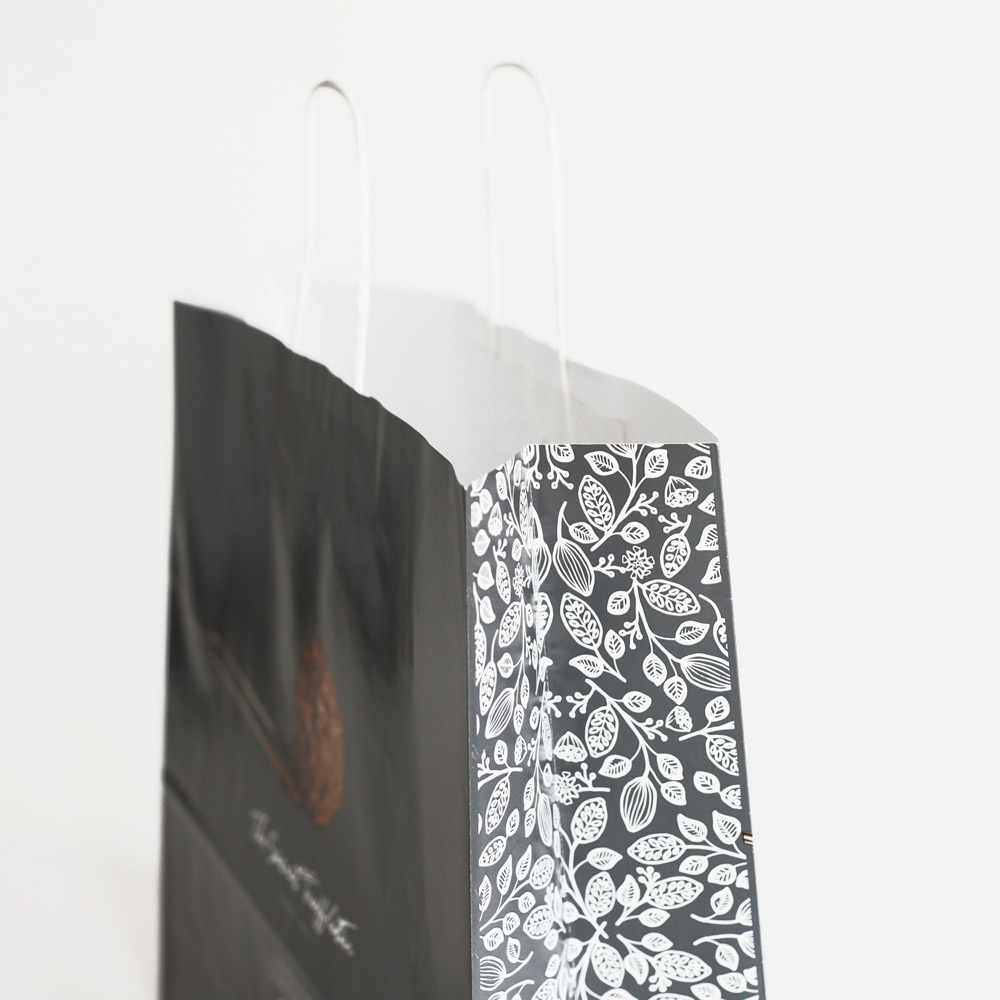 So, if your looking to for a special gift or just looking to indulge, head on over for a visit, but sshhhhh don't tell anyone!