Candle Packaging to light up your life!
Heard of Hygge? This Danish phenomenon dominated 2016.  Hygge (pronounced hue-guh) is a Danish word that roughly translates to cosiness. In essence, it's all about creating a warm atmosphere and enjoying the good things in life with good people around you. The warm glow of candlelit is hygge, along with log fires, knitted blankets and hot chocolates!
So why not get your Hygge on with our round up of our favourite candle packaging designs…
1 Rewined designed by Stich
We love the re-branding of these Rewined candles by design agency Stich. These natural soy wax candles have been poured into cut wine bottles. Stich designed the Kraft paper labels with coloured wax pressed seals to identify the different scents.  The new packaging also incorporates a label for the candlemaker of each candle to date and sign.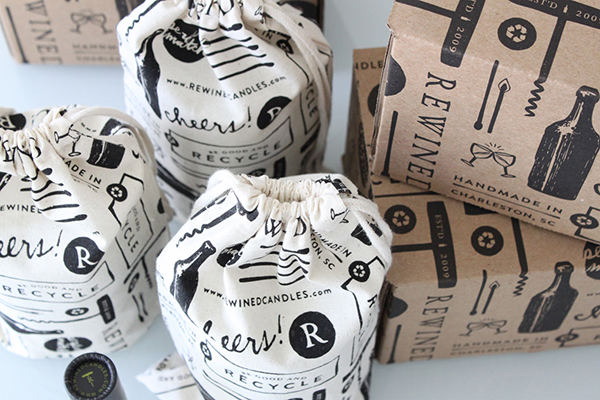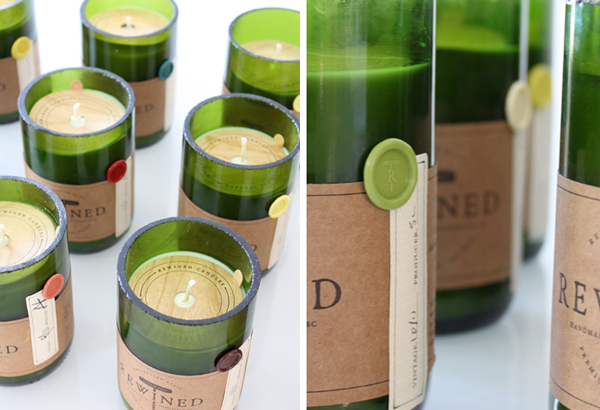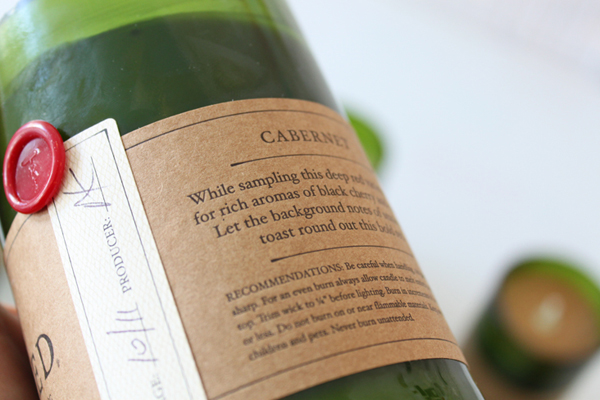 2. Chick Lit Candles designed by Morgan Sterns
How fun are these Chick Lit candles? Each candle has a persona and a card to go with it. Choose from The Girls'Girl, The Over Thinker, The Heart Filler, The Wedding Boss and The Dog Champion.  The scent of the candle is married to the personality of the candles. For example The Overthinker  has a scent of amberwood nectar which is deep and complex, the idea is to burn this candle and give your mind a braincation! We love the fresh colours of this packaging and the tins are beautiful enough to warrant keeping them for storing make up brushes, pens or your loose change.
3. Grace and James Candle designed by Various Artists
This fun candle brand by Grace and James offer a range of hand poured candles from Melbourne that are 100% based on local products. The bold colour and graphics caught our eye and are designed by various artists selected by Grace and James.
We love bold, fun and inspiring designs, and we love them even more when they're local. Collaborating with some of Australia's favourite artists' and designers, Grace and James debut range showcases exclusive designs made to catch your eye by creating a story to illustrate our unique collection of scents. Grace & James
4. Haus candles designed by Stich
We love the simple but effective packaging of these hand-poured candles from Los Angeles that design agency Stich produced for Haus Candles. The collection of 21 scents are packaged in an environmentally friendly Kraft container with an elegant label in the shape of a triangle with a soft colour palette for each scent.
5.  Message Candles designed by For Brands Studio
This luxurious looking candle with its handmade crystal glass holder measures up to its elegant packaging. Message candles offer a service to enable you to send a message on a candle. The packaging is simple, crisp and clean with its contrasting white and wood accent box.
"Inspired by the candle, its amazing aesthetics and a tiny detail – a wooden wick — we decided to use the same real wood across the packaging design. We played a lot with different thickness of special wood veneers, to achieve perfect results. It has been very challenging to apply hot-stamping technique on the wood, but the final result was worth it." For Brands Studio 
Want to read more about Hygge?  We love this little book of Hygge by Meik Wiking.
Go on, light that candle and get cosy!