The world's biggest coffee morning is Macmillan's biggest fundraising event to provide support for people facing cancer.
People all over the UK host their own Coffee morning to raise money for the charity and donate what they can to Macmillan on the day.
By 2030, it is expected that one in three of us will get cancer, and it will be one of the toughest things we'll be faced with. Macmillan's goal is to make sure no one faces cancer alone. They provide medical, emotional, practical and financial support, as well as campaigning for better cancer care.
We wanted to take part in this worthwhile cause and show our support for the amazing work that Macmillan Cancer Support does.
So we hosted our now inaugural coffee morning with everyone either Baking or Faking (bought) some goodies. It was the perfect chance to catch up over a cuppa, enjoy some gorgeous treats and help Macmillan be there for people facing cancer.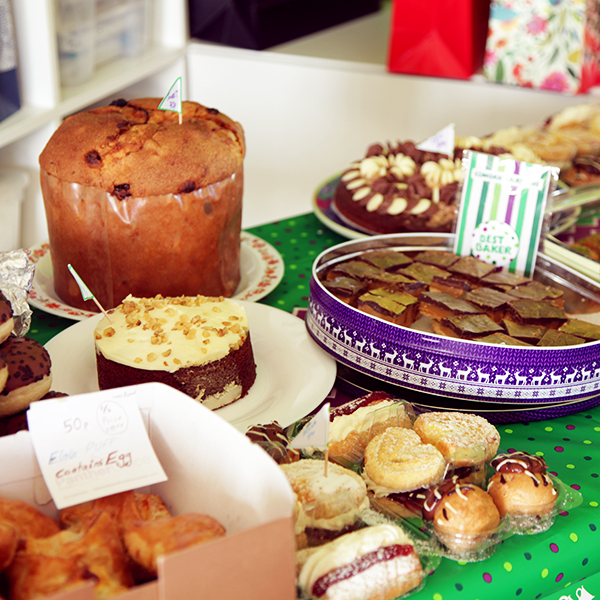 This year we had all sorts from: cookies too vegan coffee cake, egg puffs too baklava; doughnuts too panettone and other sweet and savoury treats to share.
We also had some amazing volunteers this year, not only were people baking or faking but a special mention to Aruna & Riaz who created a breakfast butty to buy menu. It included scrambled eggs, sausage and eggs or bacon and eggs and they were delightful. There was also a Guess the spots competition and the of course the best bake award. The winner was Laura with her millionaire shortbread that went as quick as a flash.
We also reached our goal of raising over £150 and managed £192.91 this year; £70 more than last years. Next year we will definitely be gunning for at least the £200 region.
If you would like to continue to donate click here on Macmillan Cancer Support.
And if you missed this year there's always next year. We'd love for you to come down and share a slice of cake with us.