We have expanded our Christmas range and we are excited to launch our new designs later this month!
We have developed fresh designs within our Christmas range and are pleased to announce our brand new collections for 2015; Festive Forest and Jingle & Snow.
Our full Christmas 2015 range is now live on our website.
Festive Forest
Our new Festive Forest collection is our flagship range for this Christmas, which we have extended across our range of Plastic, Paper and Pick n Mix bags, as well as our range of Tissue Paper and Ribbon.
The design for the collection is a winter landscape theme, consisting of a festive combination of green, silver and cream.
Historically, red themed and coloured products have always been our best sellers at this time of year, but looking at the trends for the 2015 festive season, we've taken a bold step and introduced a new theme that we think will help our customers stand out from other packaging in the market.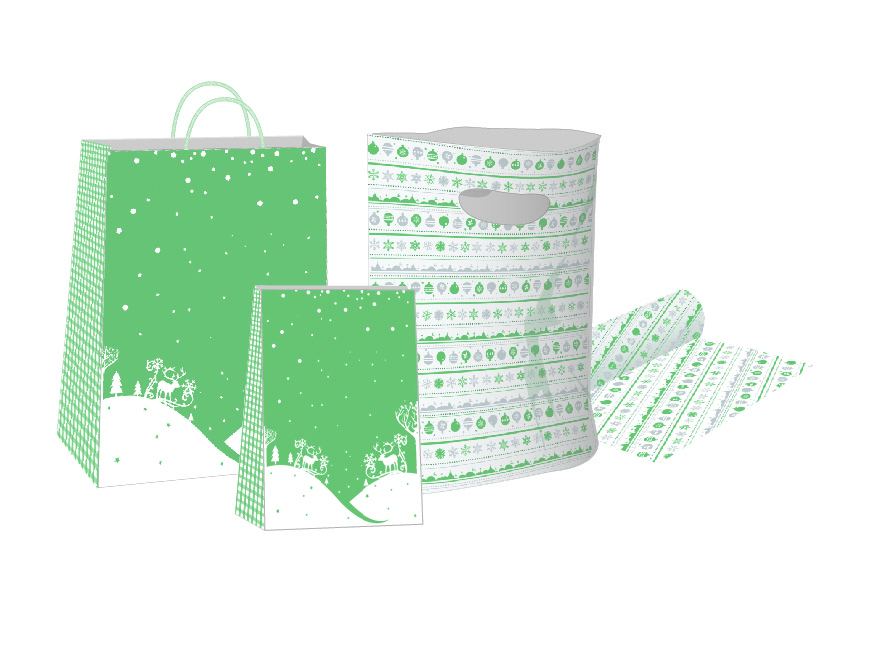 Jingle & Snow
For our secondary Christmas 2015 collection, Jingle & Snow, we kept to the traditional red and white festive colours.
We have broadened our product offering within this range and so for the first time ever, we have Laminated and Bottle Christmas bags available, which are perfect for gifting.
We also have Twist Handle Paper bags and Counter bags available in this range.
Where this is a simple and classic collection, we decided to add some festive fun by writing '#Pressies' in the gusset.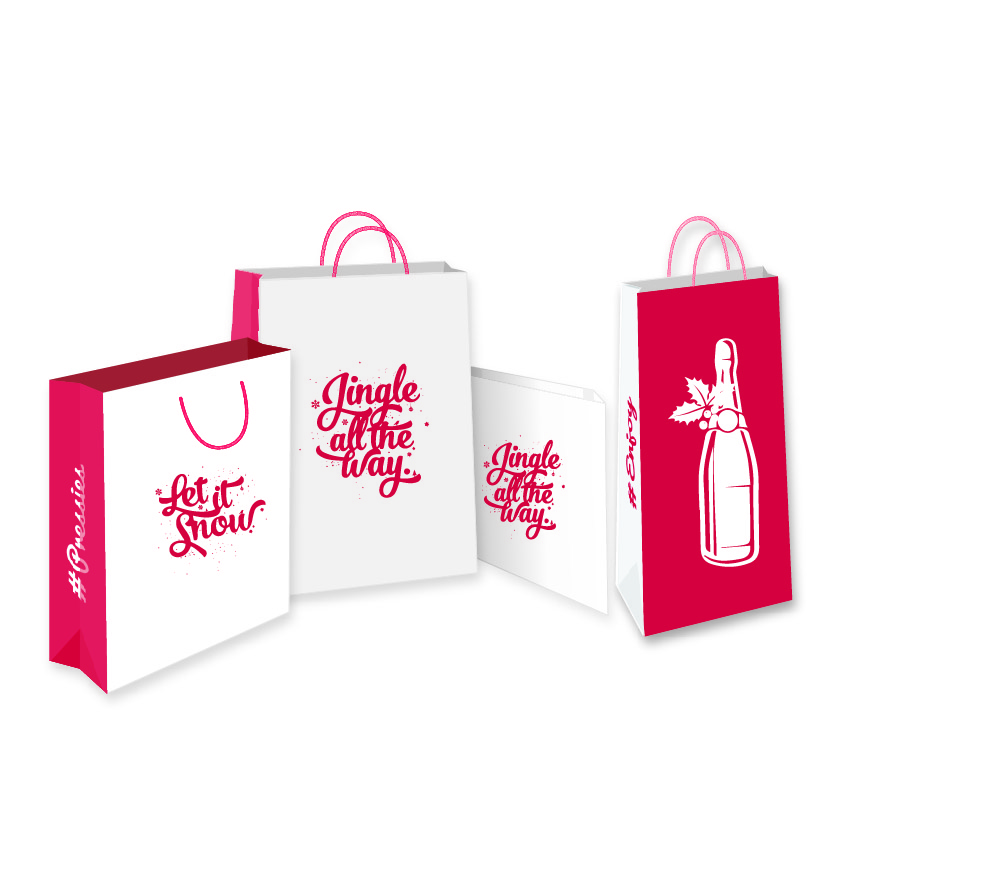 Blast from the Past
Last year's best selling Christmas collection, Snowflake, will also be featured in this year's Christmas range.
We chose a winter scheme as opposed to an explicit Christmas design, thus allowing the collection to remain relevant well beyond the festive season and into the new year.
Rustic Kraft
Also available for Christmas 2015 is our Rustic Kraft collection.
All products within this range are made from brown kraft paper, making them a cost effective, more eco-friendly option.
It's Almost Time
Most of these products are already in, and we expect all ranges to be in our warehouse and ready to go by the 1st of October.
There are great offers to be had across the entire Christmas line, so keep your eyes peeled for our upcoming deals!
If you would like to be among the first to shop our new designs, sign up to our VIP List for an early bird notification of the launch, and for exclusive discounts across the entire range.
We will also be showcasing our new collections at the Packaging Innovations & Luxury Packaging London 2015 trade show on the 16th and 17th of September.